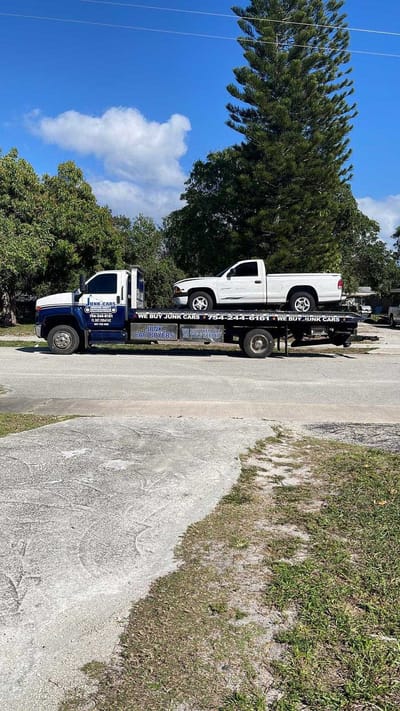 A lot of things could happen to your car. Maybe a tree branch fell on it, you had a fender-bender, and now your bumper is all messed up, or maybe a flood ruined your car's engine. The good news is, no matter what happens to your car, we'll take it!
We understand how much of an eyesore a clunker can be for you. We're here to help you get rid of that old junker that's just taking up space in your driveway or garage. Clean up the space for better things and get the best bet for any type of junk car you have. We'll pay you whether your car is running or the engine is completely dead; we'll give you the best cash.
Cars with Blown Engine
It's always a bummer when you find out that your engine has blown. But when you're driving an old car, you don't have the money to fix it. Selling a car with a blown engine doesn't have to be difficult. If you have a car with a blown engine and you'd like to get cash for it, we are your top choice! We're interested in all kinds of cars, no matter the make or model, and we'll pay you top dollar for what you might think is junk.
Flood Damaged Cars
We know it can be tough to say goodbye to a beloved car, but it's probably time to part ways if your car has been swept up in flood. We specialize in buying flood-damaged cars, and we're always happy to take a look at your vehicle and give you a fair offer. Whether your old car has been sitting out in the rain for months or was submerged in a hurricane, we have the tools and knowledge to turn that old hunk of metal into cash.
Cars with No Title
No Title? No Problem! We buy cars with no title because we know that many people are in the position of having a car they don't know what to do with. Maybe you inherited your grandfather's car after he passed away last year, and it's been sitting in his garage for 50 years. Or maybe you've just never gotten around to getting a title for your car. Whatever the reason, don't worry—we can still help you sell it!
We're experts in buying cars with no title in Fort Lauderdale, and you can rely on us to get you the most cash possible for your car. If you have a car that is not running, wrecked, or has a rebuilt title, we will come to you, pay cash for your car, and tow it away.
Vandalized Cars
We buy any type of junk car—no matter what it looks like or how vandalized it is. Whether you have a smashed-up Sedan, a rusty old pick-up truck, or a dented-up SUV, we'll take it off your hands for a fair price. We also pride ourselves on our customer service. We want you to know that even though your vehicle may not be working anymore, you are still valuable to us. It doesn't matter if your car was spray-painted by a group of rowdy kids or keyed by an angry ex—if you want to sell it and get cash in a flash, we're happy to help.
Irreparable Cars
It doesn't matter if the car won't start or if the body has been totally wrecked. We don't care if the interior smells like old gym socks or if the paint is chipped and faded. If you own a car and want to sell it, we want to make you an offer today! Our team is honest and friendly, so you don't have to worry about getting ripped off when you sell your vehicle.
Late Model Vehicles
Late-model cars can be difficult to sell. They might be in great condition, but a poor economy or other market factors can make getting the value you need from your car really tough. That's where we come in. We buy late model cars, guaranteeing a simple and easy transaction that gets you the cash you need. When your plans change, or you are just ready to move on from your current car, we can help you turn it into money. We're interested in your junker if it's a 4-door Sedan produced after 2009 and has fewer than 100,000 miles. We'll even come to tow the vehicle for free!